For the first time this century, the top five bestselling books in Australia in a calendar year were all by local authors. But only two – Apples Never Fall by Liane Moriarty, which sold nearly 200,000 copies, blitzing the market, and The 143-Storey Treehouse by Andy Griffiths and Terry Denton – were published in 2021.
The other three – The Happiest Man on Earth by the late Eddie Jaku, The Barefoot Investor by Scott Pape and The Dictionary of Lost Words by Pip Williams – were published in 2020, 2016 and 2020 respectively.
In one of the most challenging years for the book industry, during which it was hit by lockdowns and critical supply chain issues, overall sales dipped slightly to 65.4 million books, but value increased by 2.5 per cent to more than $1.2 billion, according to figures for last year from Nielsen BookScan, which surveys booksellers around the country.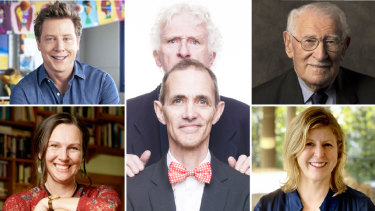 The top 10 was completed by perennial favourite Lee Child, writing with his brother Andrew (Better Off Dead), Delia Owens (Where the Crawdads Sing), Charlie Mackesey (The Boy, The Mole, The Fox and the Horse), and two Bluey titles, The Pool and The Backyard. Eleven of the top 20 titles were Australian.
Other than Scott Pape, Dave Grohl's The Storyteller was the best performing non-fiction title, selling more than 84,000 copies in a $45 hardback format. Jane Harper's The Dry, which was originally published in 2016, benefited from an additional, film tie-in edition published in late 2020 that accounted for 60 per cent of more than 82,000 copies sold. Sally Rooney's much-anticipated third novel, Beautiful World, Where Are You, sold more than 76,000 copies, while Matthew Reilly's final Jack West jnr novel, One Impossible Labyrinth, sold about 72,000 copies.
In the top 10 titles for adults by Australian titles, Reilly's novel came in at number six followed by two Trent Dalton titles, Boy Swallows Universe and Love Stories, Kim McCosker's The Easiest Air Fryer Book Ever!, and Hannah Kent's third novel, Devotion.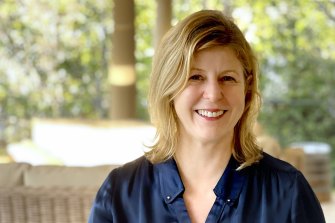 Australian Booksellers Association chief executive Robbie Egan said on top of lockdowns, supply issues had been the major problem and coming into the crucial Christmas season worse than anticipated. "Fortunately they unclogged during December," Mr Egan said, "but Brisbane and Melbourne shops were badly hit, and north Queensland and regional Victoria struggled."
The problems arose because the three distribution hubs for publishers – two in Sydney, one in Melbourne – use the same delivery company and when Melbourne and Sydney opened up after lockdown, demand created a logjam.
Mr Egan said publishers had gone above and beyond their contractual arrangements to get stock to book sellers: "Some sales reps delivered books in person." But he didn't think the industry would survive a repeat of the problems. "There will be robust discussions about how we can improve this."
Jon Page, general manager of Dymocks' flagship Sydney CBD shop, said the difficulties had been predicted when the new distribution arrangements had been put in place, and it was frustrating that no action had been taken to avoid them.
"The 1 per cent dip (in annual sales) could have been as a consequence. We lost opportunities in the months of November and December, which are so important to booksellers, because of supply."
And Chris Redfern, who owns the three Avenue Bookstores in Melbourne, said his shops were devastated in November and early December. "It nearly gave me a heart attack." Things went from bad to worse for him when he was forced to reject a delivery of 2-300 boxes.
"Saying no to 300 boxes seems insane but logistically it was impossible to deal with them. We finished October with a slightly diminished staff level and they were exhausted after pivoting so strongly to click and collect, then went into full Christmas season with supply issues and solid retailing. We couldn't process them. The industry has to reflect on this. It's been a clusterf—."
Mr Redfern said there were some difficult days ahead and for the first time, other than for lockdowns or public holidays, he is closing his shops on Sunday because he doesn't have enough staff.
Loading
Looking to the future, Mr Page said the big challenge was to emerge from the pandemic and get people back into the CBD. "Weekend trade has been huge since lockdown ended, but Monday to Friday is suffering because so many people are working from home. What's the point of a CBD if people are working from home?"
The Booklist is a weekly newsletter for book lovers from books editor Jason Steger. Get it delivered every Friday.